Series 2000 All Directional Isolators for Mobile Applications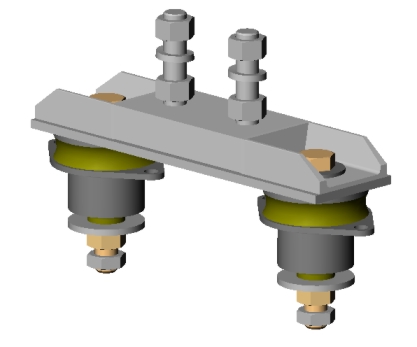 All Directional Design: Series "2000" mobile mounts provide excellent isolation of shock and vibration in vertical and horizontal directions. They are perfect mounts for most mobile applications.
High Safety Factor and Load Capacity: Large thru-bolt arrangement provides high safety factor required for mobile installations. Load capacity goes up to 6,500 lbs per mount.
Oil and Ozone Resistance: Standard elastomer is neoprene which is resistant to oil and ozone.
Effective Vibration and Noise Reduction: The neoprene mount reduces low frequency vibration and interrupts structure-borne noise transmission paths to prevent noise amplifications caused by sounding-board effect.