Series 400 Molded Neoprene Pads
[ Home ] [ Up ] [ Dimensions and Load Rating ] [ Typical Applications ]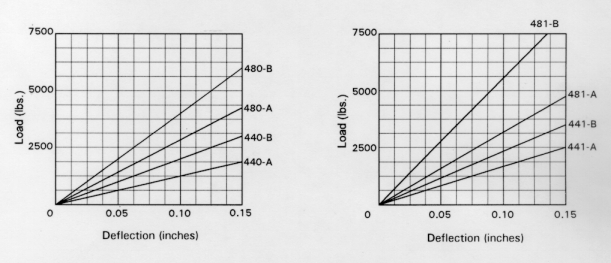 Material:
Oil-, ozone- and weather-resistant neoprene rubber is standard.

Silicone rubber is used for high and low temperature environments.

Conductive rubber is used for static control.
Economy:
A higher load capacity of up to 200 psi can be applied.

No maintenance is required after installations.
Versatility:
Can be used as a single or multiple unit for unlimited load capacities.