Series 770 Marine & Mobile Isolators
[ Home ] [ Up ] [ Dimensions and Load Ratings ]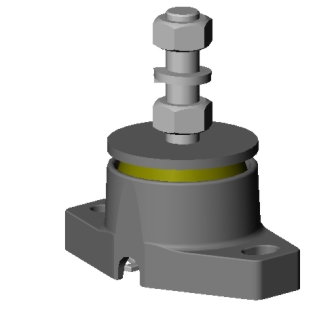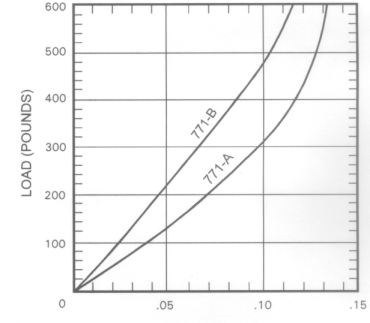 Controlled Characteristics: Series 770 are preloaded to desired frequencies for different types of engines and conditions to obtain the optimum results.

Oil and Corrosion Resistance: Neoprene rubber elastomers are oil resistant. The light weight high strength aluminum alloy housing and cadmium plated fasteners ensure low corrosion.

Deflection Indicator: The built-in indicator shows the initial and loaded positions. Load distributions can be easily detected and adjusted.

Extra Safety Protection: The fail safe housing design captivates the equipment even if the elastormeric elements are damaged.

All Directional Design: Unique conical elastomeric elements provide vibration and shock damping and control the movement in horizontal and vertical directions.

Effective Noise Reduction: The low impedance elastomeric element effectively interrupts the structure-borne noise transmission path to prevent noise amplifications caused by the sounding board effects.

Easy to Install: The leveling stud, slotted foundation hole and deflection indicator make alignment quick and easy.